Daisy - CH Anderson's Smartie Pants JH, RN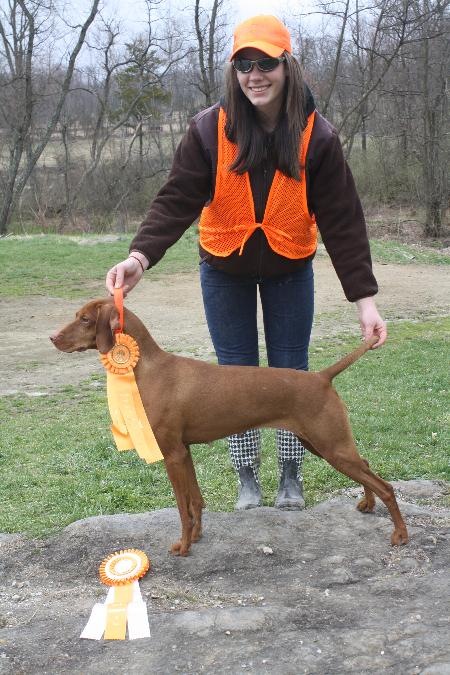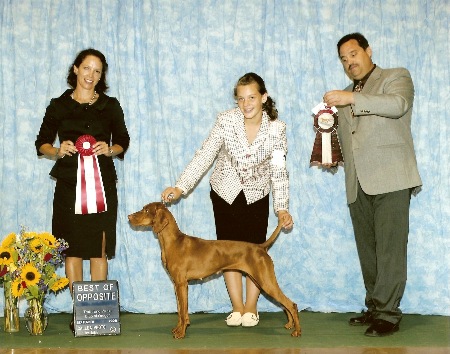 Daisy winning Best of Opposite at the TEVCO Specialty 2008.

Rocky - Pictured below is American Grand CH/Canadian CH Captivatin Ain't He a Knockow't. He finished his American CH at 7 1/2 months old and his Canadian CH at only 10 months old! In Canada, he received a Sporting Group 2 and a Group 4, which boosted him up to the #9 Vizsla in Canada. He won back-to-back group placements in the US at only 17 months of age, and another at 22 months, all owner-handled by Rachel Romano Kelly. He has been awarded two more Group Placements shown by my daughter, Ania. He completed his Grand Championship in Aug 2010.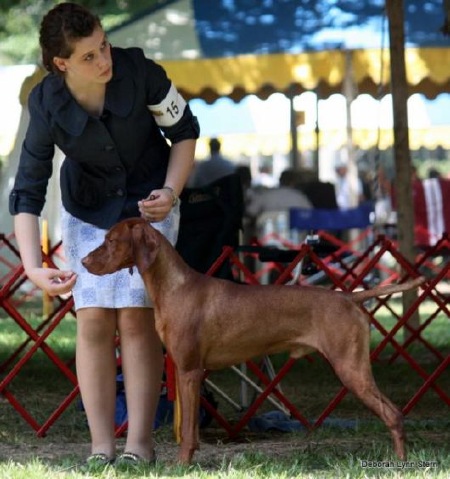 Rocky showing off his beautiful reach and drive (below at Nationals).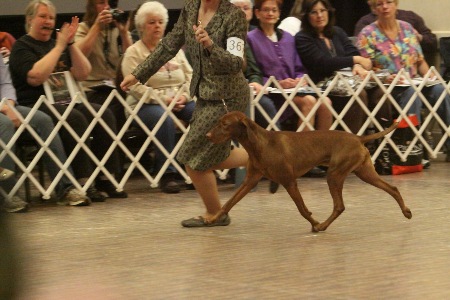 Betu - (Below) BK's Gentleman Jack doing what he does best!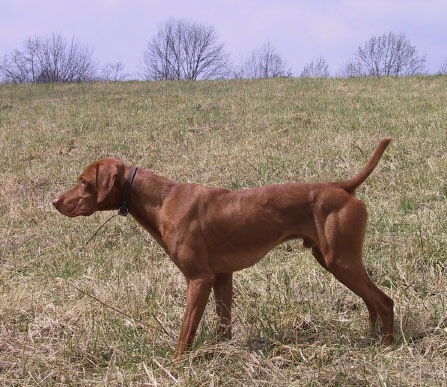 Betu earning points in the field.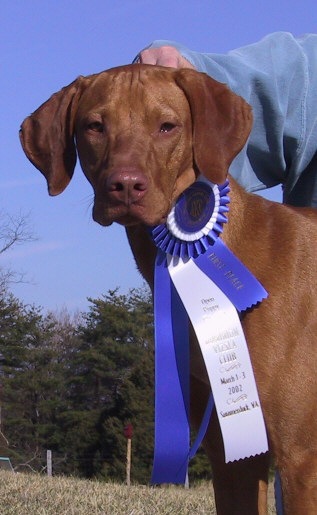 Lili - Quailpoint's Willorunn Ruffian JH, CD, RE, OA, NAJ (field and show pointed). She is pictured below, with Dot, earning her Rally title.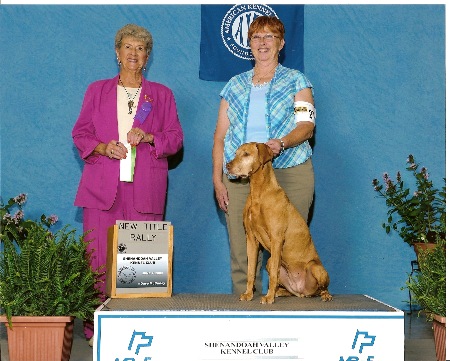 Lili finished her Open Agility title in lightning speed and now moves on to Excellent!

Aurora - Onpoint's Northern Lights

Vivi - CH Willorunn's Visions of Sugar Plums is shown below winning Best of Winners at the VCA National Specialty, handled by Ania. Thank you Mrs. Martorella!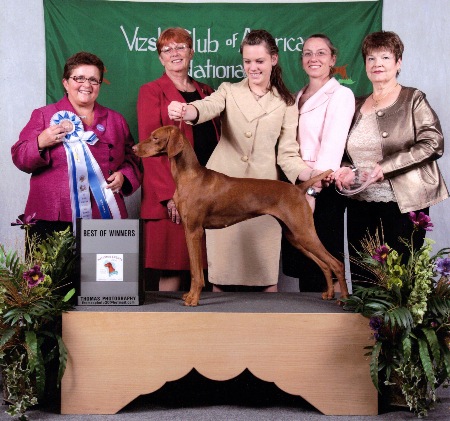 Vivi below, with Dot, winning her first points under judge Nena Dee.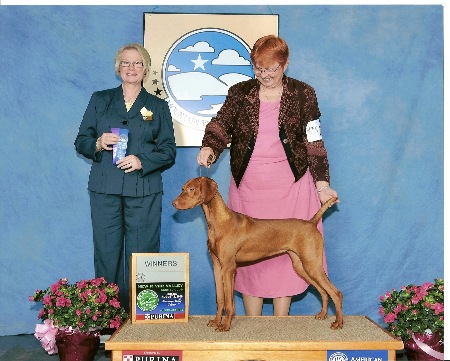 Mikkey - CH Willorunn's Jolly Old St. Mikolas pictured winning Best in Sweeps at the CVC Specialty at 6 months old (also won Reserve Winners Dog the same day)!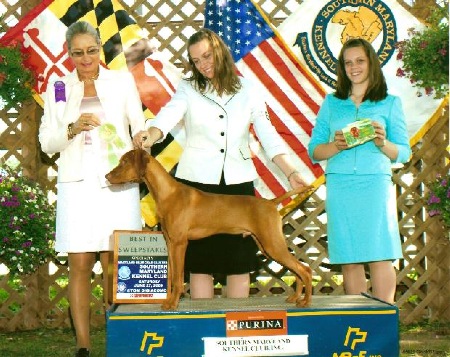 Mikkey winning a 3-pt major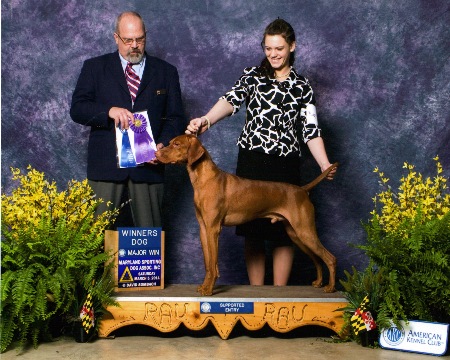 Eve - Willorunn's Night Before Christmas II PCD, OA, OAJ, CGC has earned points in the show ring as well as working towards her Excellent agility and Rally titles!

Pictured below with Rachel winning Best of Winners in 2013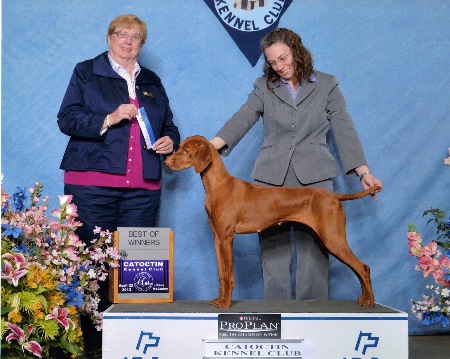 Pyxie - BISS Bronze Grand CH Willorunn's Rock'A-By Daisy is from the Rocky x Daisy litter born June 19, 2010.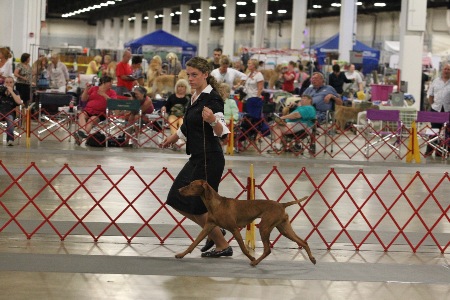 Pearl - Anderson's Willorunn Sunrise Surprise NA, NAJ is from the Rocky x Summer litter and she has earned points toward her AKC CH!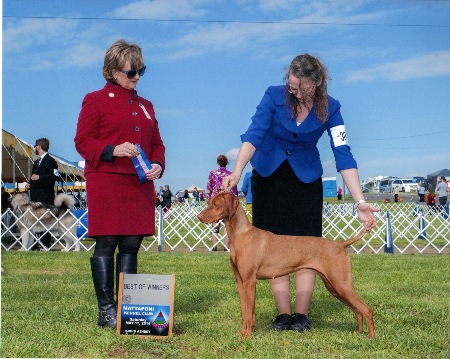 Csoda - GCH Willorunn's Daisy Rock'd A Mirock'l JH is from our 2nd Rocky x Daisy litter (the Mirock'ls)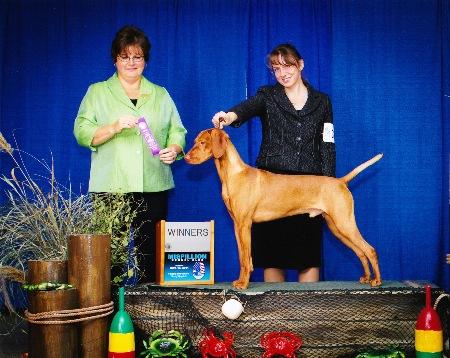 Nola - Earned her first Major at the CVC Specialty March 2015!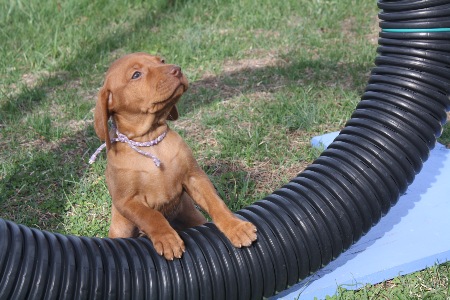 Louis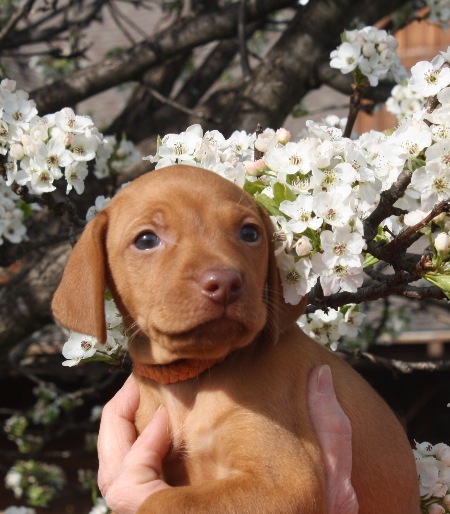 Dogs we Co-Own:

Aspen (from the Zsemle x Vivi litter)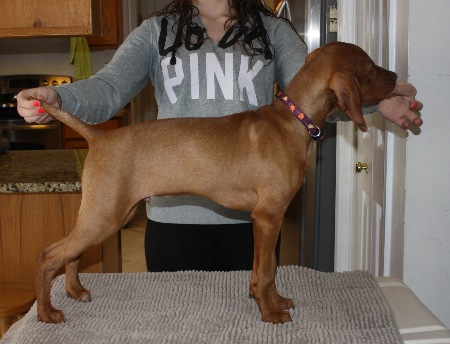 Ania teaching Aspen the ropes

Dev'n (Rocky x Daisy) - has earned her CH!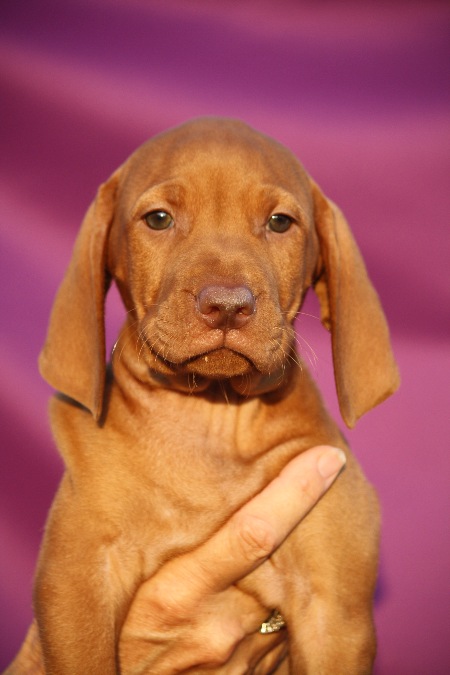 Halo (from the Rocky x Summer litter) Dock Diver extraordinaire!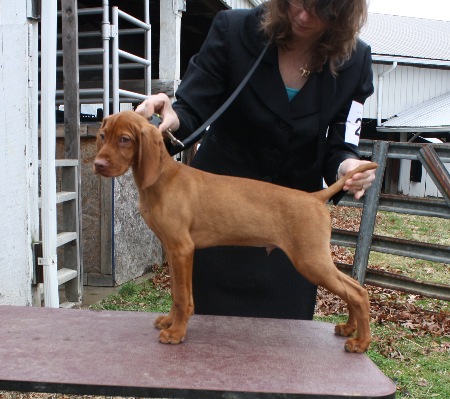 Bella (From the Zsemle x Vivi litter) - earned her first leg in RN